Tong Jiancong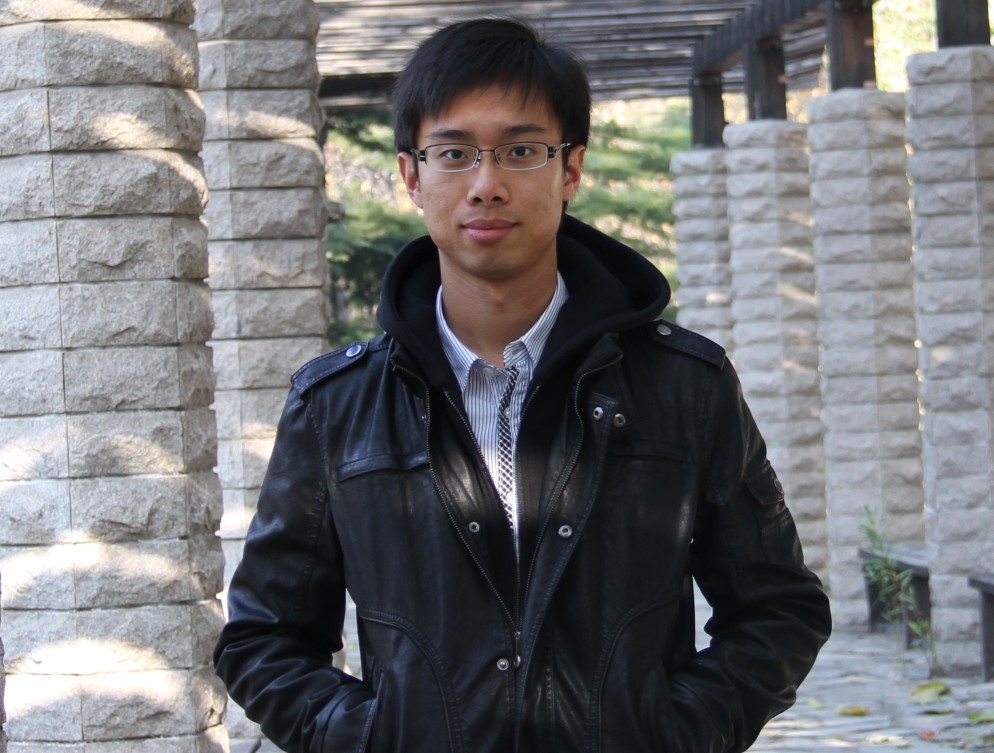 Ph.D. Candidate





Contact me
Email:lingfenghx at gmail dot com


Address:
Room 301, Eastern Zone
Boling Building
College of Computer and Control Enginerring
Nankai University
94 Weijing Road, Tianjin, China
** I will be on the job market soon. I'm interested in any academic or industrial positions related to web search and information retrieval

. You can find more about me here:

CV

(outdated).

---
My mainly research interests focus on boosting the performance of information retrieval systems (i.e., web search engine). Particularly, most of my research projects are committed to improving the efficiency of Caching (especially, on architecture aware data intensive system) and Compression algorithms for text search. Besides, I am also involved in some projects that deal with string algorithms as well as GPU computing.
---



Ph.D. Candidate, Computer Science, Nankai University, 2011.09-Present (expected 2015.06).

Visiting Student, Computer Science, The University of Melbourne, 2013.09-2014.09.

M.S., Computer Science, Nankai University, 2009.09-2011.06.

B.S., Information Security, Nankai University, 2005.09-2009.06.



---
Refereed Conference Papers
Refereed Journal Papers
Jianguo Wang, Eric Lo, Man Lung Yiu, Jiancong Tong, Gang Wang, Xiaoguang Liu,
Cache Design of SSD-based Serarch Engine Architecture: An Experimental Study
ACM Transactions on Information Systems (TOIS), Vol. 32(4) 21:1-21:26, 2014.




Jiancong Tong, Bin Zhang, Xiaoguang Liu, Gang Wang,
Correlation-Aware Prefetching in Fault-tolerant Distributed Object-Based File System
Journal of Computational Information Systems (JCIS), Vol. 8(16):6651-6661, 2012.




Bin Zhang, Julei Sui, Jiancong Tong, Gang Wang, Xiaoguang Liu,
Evaluating Encoding Performance of Double-Erasure Codes in ZFS
Computer Engineering and Science, Vol.32(9):107-110, 2010. (in Chinese)
Dissertation
---
SIGIR Student Travel Grant, ACM SIGIR, May 2014.

IBM Ph.D. Fellowship, February 2014.

Baidu Ph.D. Fellowship, August 2013.

Huawei Scholarship, December 2012.

Innovation Award for Excellent Intern, Baidu Inc, April 2012.

Graduate Academic Scholarship, Nankai University, 2009-2011.

Outstanding Undergraduate Award, Nankai University, 2008.

Excellent Undergraduate Scholarship, Nankai University, 2006-2008.
---
---
- Summer Intern in Web Search Group, Baidu Inc. (2011.07-2011.11)
Responsible for building a cache framework for posting lists:

Analyze the characteristics of query term log in the real world web search engine.

Implement an efficient static cache framework which takes advantage of the observed characteristics.

Introduce a query term sampling mechanism which periodically provides feedback to the static cache module and helps the module to work efficiently.

- Teaching Assistant in Nankai University




C++ Programming Language, Fall 2012

C++ Programming Language, Fall 2011

Data Structures, Spring 2010

---
A big fan of Foosball and Science Fictions.
---